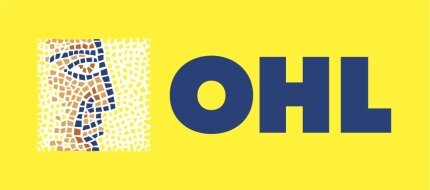 OHL
OHL Key Personnel        OHL Project Scope
Obrascon Huarte Lain SA -  Organisation
OHL is a leading international construction, concessions, environment, developments and industrial group, with a history spanning 100 years at home and abroad, operating currently in 27 countries in five continents. OHL is the sixth-largest Spanish construction firm and in 2008 ranked twenty-eighth on the well regarded Engineering News Report list of the top 225 international contractors. Based in Madrid, OHL Group has over 23.000 employees and an impressive average yearly growth rate of 20% since 2002. In the third quarter of 2010, its net sales amounted to over 3.400 million Euros.
Obrascón Huarte Lain, S.A. (OHL) is the parent company of the OHL Group, and its construction division. This division comprises four units: civil works, building construction, services and technical projects. OHL's construction business in Spain has completed 5.800km of new road, worked on over 50 seaports and marinas, laid 150.000 sq m of bridge deck, constructed 97 major dams, 130 tunnels, and 60.000 housing units, and erected hospitals of a combined build area of close to 6 million sq m.
The Group's highly qualified team approach each new job with cutting-edge technologies, leading quality standards, and a design and execution philosophy to integrate with and help preserve the environment.
These hallmarks are visible in the Group's major infrastructure projects and throughout the full gamut of its other activities.
www.ohl.es