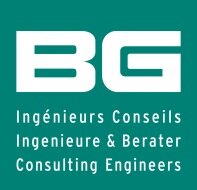 BG Ingénieurs Conseils SAS – BG
BG Key Personnel                  BG Project Scope
BG Organisation
Founded in 1954, BG group is a firm of consulting engineers operating at international level whose objective is to help its clients build a sustainable living environment. United around strong corporate values, the BG staff represents a remarkable collective intelligence able to provide simple answers to the complex issues arising from our planet's development. It provides extensive services in the fields of infrastructure, environment as well as building and energy.
Owned by its employees, the BG group has a 2009 turnover close to CHF 80 million (around 53 million Euros) and growing. End of February 2011, BG's staff was more than 560.
BG's excellence is renowned in developing complex and challenging multidisciplinary projects, where its in-house competence in project management, risk assessment and optimum use of resources is a decisive factor. Operating as a general contractor, BG takes responsibility for all engineering services – from the requirements analysis to start-up – including all aspects of project development and implementation.
BG is particularly recognised for its skills in the fields of transport infrastructures and especially in tunnelling operations. BG's skills are sought after for road and rail tunnels as well as underground works belonging to public bodies, franchisees, private companies or enterprises active in Europe and around the world. BG's combined skills in geotechnics, design of structures and electromechanical facilities, along with safety, enables the production of works meeting the rising demands for performance and reliability.
www.bg-21.com