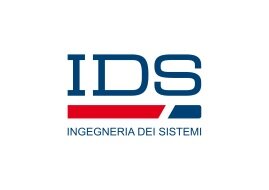 IDS _ S.P.A.
IDS Key Personnel        IDS Project Scope
Ingeneria Dei Sistemi SPA
IDS is an independent system engineering company of more than 300 people (80 % with degrees in electronic and aerospace engineering) that provides, since 1980, high technology services and integrated system solutions in defence and civil areas to Government Agencies, industrial companies and research establishments. Its Quality System is certified ISO 9001:2008. Companies related to IDS are: IDS UK – IDS North America – IDS AustralAsia – IDS Brazil. IDS is structured into four Divisions and associated R&D laboratories.
The GeoRadar division has developed, by exploiting core company know-how in Radar System analysis and design and Applied Electromagnetics, innovative Radar Systems for applications in remote, nondestructive fields of investigation, such as civil and structural engineering, geology, geophysics and the environment, archaeology and cultural heritage, public security and law enforcement. The GeoRadar Division mission is to adapt the essence of advanced technologies used in Space and Defence radar systems to compact, portable systems, bringing benefits to users operating in these fields of application.
IDS GeoRadar products are being successfully commercialised in Italy and in more than 30 international markets.
The Radar and Signature Laboratory is the R&D team for radar, signature and Ground Propagating Radar. In the last few years, this Laboratory has been involved in the development of GPR systems for the detection of pipes, GPR application in archaeology, and anti-personnel mines.  IDS has extensive experience in taking part in international projects, among these is Project "ORFEUS Optimised Radar to Find Every Utility in the Street" (advanced technologies for locating, maintaining and rehabilitating buried infrastructures). The experience gained in ORFEUS will be helpful for NeTTUN, as
IDS has designed, manufactured and tested a prototype of a GPR to be installed in a horizontal directional drilling rig (HDD).
www.idscorporation.com/