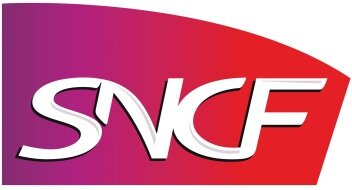 SNCF
SNCF Key Personnel        SNCF Project Scope
Société Nationale des Chemins de Fers Français – SNCF
SNCF (Société Nationale des Chemins de Fers Français), French national railways, is one of the global leaders in people mobility and freight logistics. SNCF generates a €30 billion annual turnover and relies on 235,000 employees working in 120 countries.
Activities of the group are divided into five divisions: SNCF Infra (Infrastructure), SNCF Proximités (daily transports), SNCF Geodis (freight transports and logistics), Gares & Connexions (Stations) and SNCF Voyages (High speed transport).
The SNCF Infra Branch supervises, maintains, develops and manages train operations over a railway network of over 31,154 km operated route length. Within this division, SNCF Ingénierie (Engineering) is the French leader in railway consultancy, specialised in rail project management, in conception and expertise of products and systems. With 3600 people and 390 M€ turnover end 2009, SNCF Ingénierie is the historical engineering division of SNCF, at the origin of all the high speed line developments in France, and always related to network maintenance. It includes among others electrical, signalling, construction, rail and environment competencies.
The Structures and Tunnels department ("Département d'Ouvrages d'Art") is part of SNCF Ingénierie, being the specialist in construction (bridges, tunnels, retaining walls). In underground structures, it includes very long experience in maintenance management.